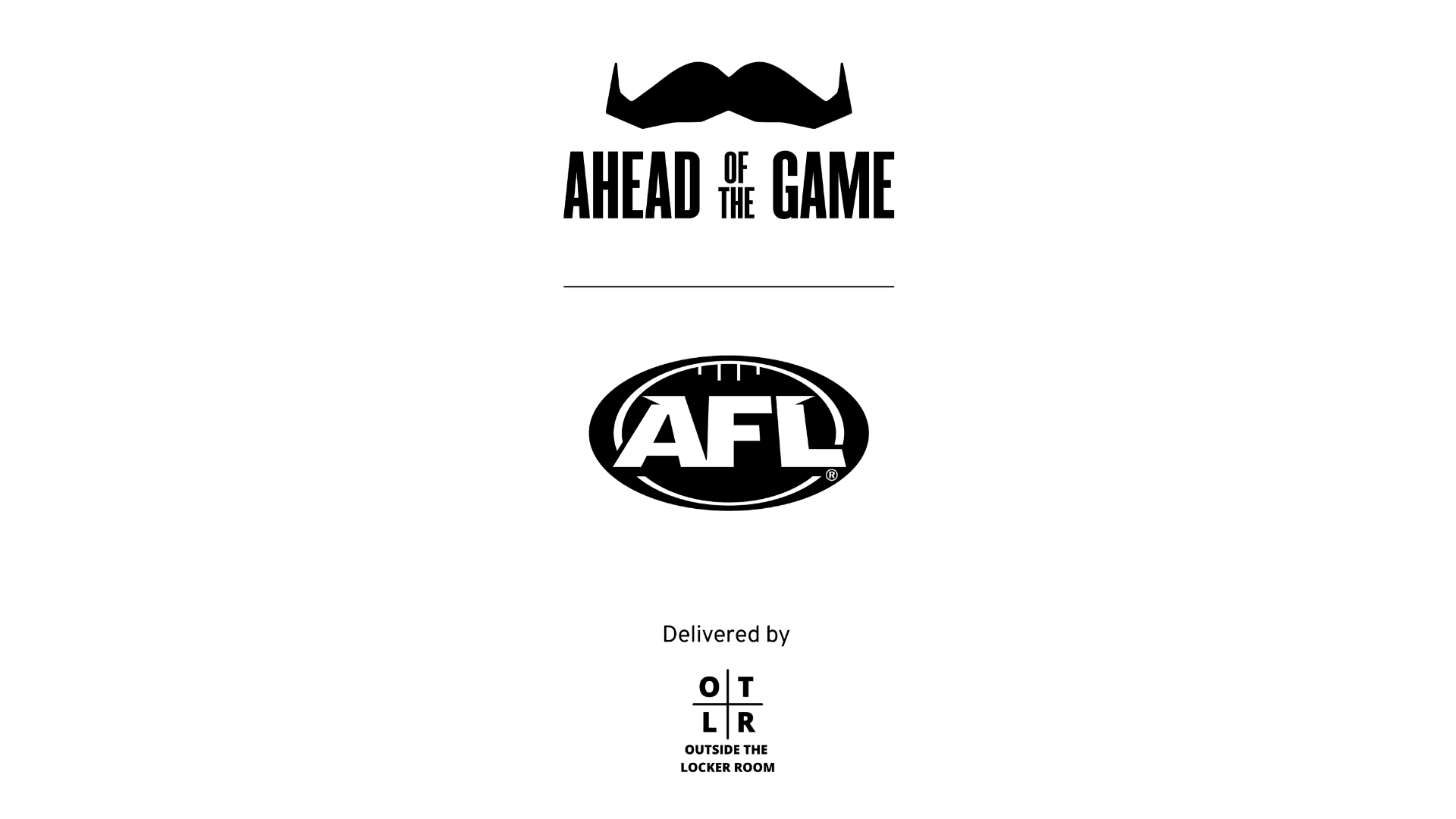 OTLR is pleased to join with the AFL as a delivery partner for Movember - Ahead of the Game (AOTG) – a mental health literacy and resilience program for young  people that commences in community football clubs.  
The AOTG program is the largest roll out of a mental fitness program in sport globally and aims to educate young players and umpires (aged 12-18 years), and their support networks of parents, coaches, and club volunteers on the importance of mental health. Giving them tools to deal with life's challenges, and the confidence to support their mates through tough times, whilst also empowering them to look  after their own mental wellbeing. 
The program also extends to workshops for parents, coaches and club volunteers, providing opportunities to educate whole football club communities on recognising mental health challenges,  identifying when to get help, and building resilience to deal with challenges in sport and life. 
AOTG was developed by leading experts from the University of Wollongong and is backed by a 5-year  international program of scientific evidence. 
Each AOTG program is delivered by trained lived-experience facilitators to each individual junior community football team, allowing for greater impact and engagement.
2 x 60 minute mental fitness education sessions are provided, with separate 60 minute sessions provided to coaches and a separate 60 minute session for parents/volunteers.
OTLR delivers AOTG programs throughout the following regions:
VIC - Melbourne and Melbourne East
QLD - Ipswich, Brisbane, Redlands
AOTG INFO PACK - COMING SOON
AOTG EXPRESSION OF INTEREST - COMING SOON