Outside the Locker Room is proud to continue its long standing partnership with the Brisbane Lions AFL Football Club.
Outside the Locker Room is grateful for the support the Brisbane Lions has shown the OTLR program, assisting in marketing and promotion to grassroots clubs across the Greater Brisbane Region.
"The Lions have provided OTLR a fantastic platform to expand its offering in Queensland, by being a solid foundation of support, promotion and leadership. The team at the Brisbane Lions, from their community team, marketing team, football department and executive have truly supported OTLR and its vision to connect communities." – Todd Morgan, CEO, Outside the Locker Room.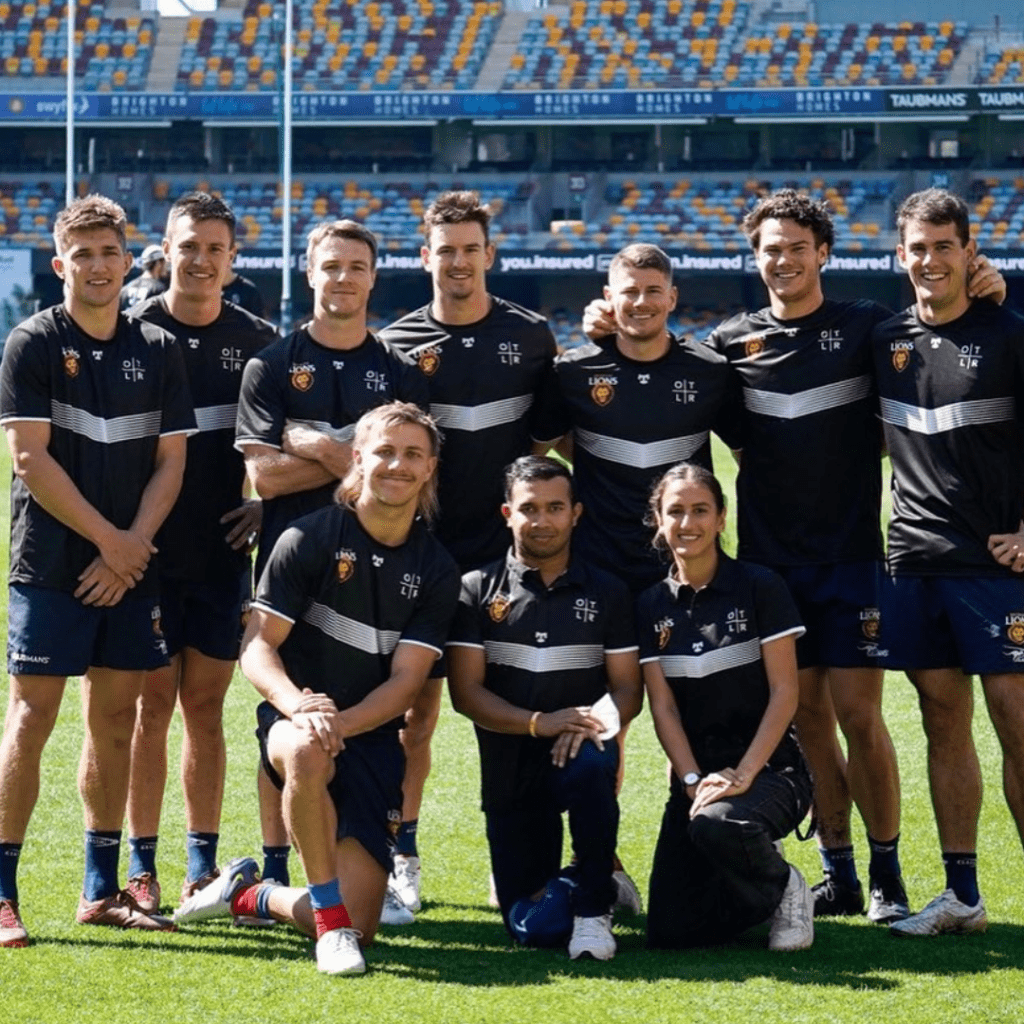 The Lions players are also getting right behind the OTLR messaging by partaking in wearing OTLRs Warm Up Tee during one of their captain's runs completed at The Gabba. Players also shared their views and thoughts on how to keep your mental wellbeing positive, as well as how to stay connected.
Communities were encouraged to engage in the OTLR program via a video shown on the big screen at games throughout 2022 at The Gabba.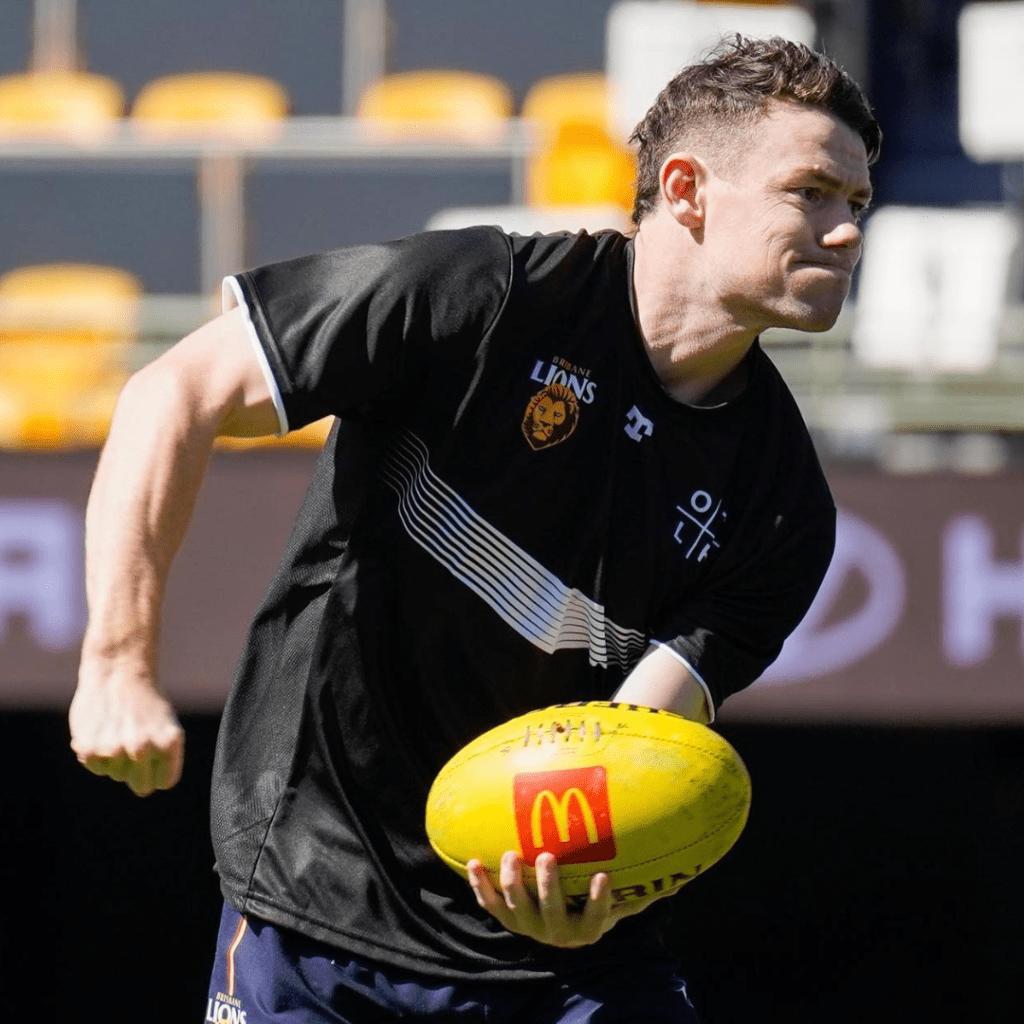 James Dowling, Brisbane Lions Community Manager states, "The education and support that OTLR is providing to grassroots communities can not be understated, and the Lions are proud to be working with OTLR to increase the amount of clubs and communities that take part in this vital program."
As clubs move into their pre-season training with focus on season 2023, both Outside the Locker Room and the Brisbane Lions encourage all clubs from all sports to book in their sessions for the 2023 season and provide their community with a mentally safe environment.