Tenpin Bowling Australia (TBA) and Outside the Locker Room (OTLR) are excited to announce a new partnership heading into 2023. 
The partnership will see OTLR initially team up with Tenpin Bowling Australia to support the 'Mates in March' campaign, then for Tenpin Bowling Victoria in particular with a plan to potentially roll out the Wellbeing Partnership to the entire Tenpin Bowling Australia community in the future. This is a great opportunity for OTLR to connect the various communities throughout Victoria whilst also providing support to all of the members.
OTLR is proud to be a Wellbeing Partner of TBA, working together to change the game for mental health in sport.
This partnership will assist TBA's vision of engaging and connecting communities through play and skill. OTLR aims to connect communities through conversation as well as providing Mental Health and Wellbeing education.
"This is such a great opportunity for us at OTLR, for many, Tenpin Bowling can be seen as a great social sport for people of all ages, and for some, it is a game that requires great skill and dedication. We at OTLR want to support anyone who picks up a bowling ball. We want to encourage a safe space and equip bowlers with the skills to identify, approach and support someone going through a mental health challenge." said Tim Cook OTLR National Program Manager.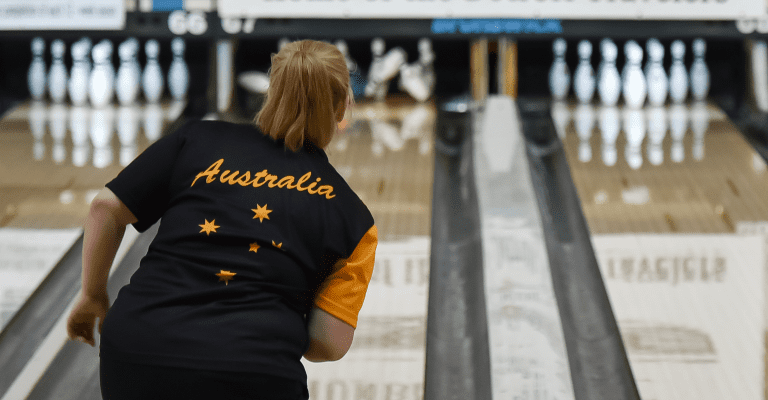 "We couldn't let an opportunity to partner with OTLR go by, we're impressed by the work they've done to date and hope to support our tenpin bowling community to consider their services" said Emily Rennes, TBA Diversity, Inclusion and Programs Manager. "We know there are many people from all backgrounds and identities that come into a tenpin bowling centre, for many of us, the sport and recreation we do each week forms a large part of maintaining a healthy mental-wellbeing."
For any enquiries please contact OTLR's National Program Manager Tim Cook (tcook@otlr.org.au).