Ultimate Victoria and Outside the Locker Room (OTLR) are excited to announce a new partnership heading into 2023 with the goal of provisioning support to athletes with the end result of changing the game for Mental Health in sport.
This partnership will see support given to all athletes under the Ultimate Victoria banner, through Mental Health and Wellbeing Education, as well as connection to OTLR's linked support services.
"I am so proud of what we have been able to achieve here at Outside The Locker Room. It is so important to support athletes who participate in social sports, competitive tournaments and representative teams. This partnership with Ultimate Victoria will see OTLR achieve that and more through our education and welfare support services", said Tim Cook, OTLR National Program Manager.
"While we've always known about the important connection between sport participation and mental wellbeing, we identified in recent times that clubs and players need the knowledge and confidence to have meaningful conversations with each other. We've chosen to partner with Outside The Locker Room because of their approach of including the entire club in their education sessions, instead of just a few key people. We trust that more important conversations will then not just happen within our clubs, but throughout the wider community.", Simon Talbot, Ultimate Victoria General Manager.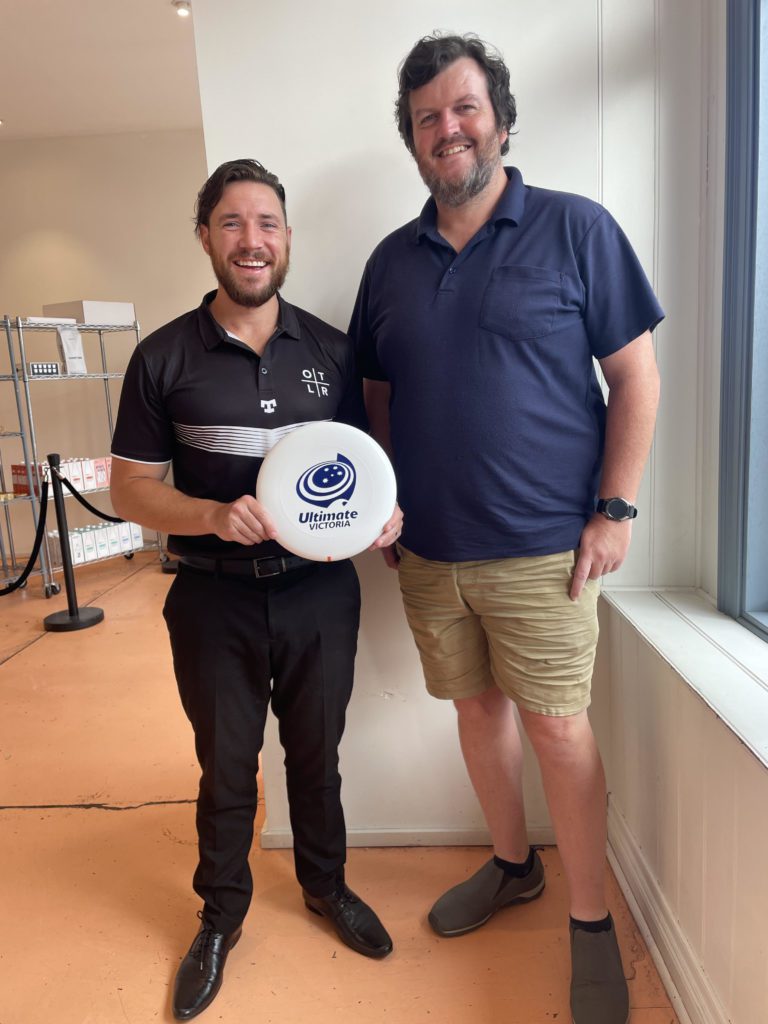 Ultimate Victoria is the peak body for the sport of Ultimate Frisbee in the state. They host leagues and tournaments, deliver introductory programs in schools and community organisations, and support volunteers through mentoring and education. This partnership will allow Ultimate Victoria members to remain engaged, whilst also allowing OTLR to reach a wider community.
For more information on Outside The Locker Room contact Tim Cook on tcook@otlr.org.au