Danielle Stuart
Why does OTLR run sessions in sporting clubs?
OTLR's vision is to make mental health education accessible to everyone. Everyone should have the opportunity to understand more about mental health and feel comfortable to have a conversation with someone. By working with sporting clubs we can educate a large number in the community.
In 2020/21 more than 12.8m Australian adults (15+) and 3.5m children participated in organised sport and recreation activities.*
We don't just educate the players but encourage coaches, staff, volunteers and even family members to be involved
Outside of school and home, sporting clubs are the next most visited place
Clubs are communities who support one another
OTLR want to reduce stigma around talking about your mental health and the 'toughen up' attitude which can be prevalent in sporting clubs
In 2020-21
88.8% of adults [15+] participated in sport/PA
55% of women and 
70.5% of men participated in sport-related activities
67.3% of children participated in sport-related activities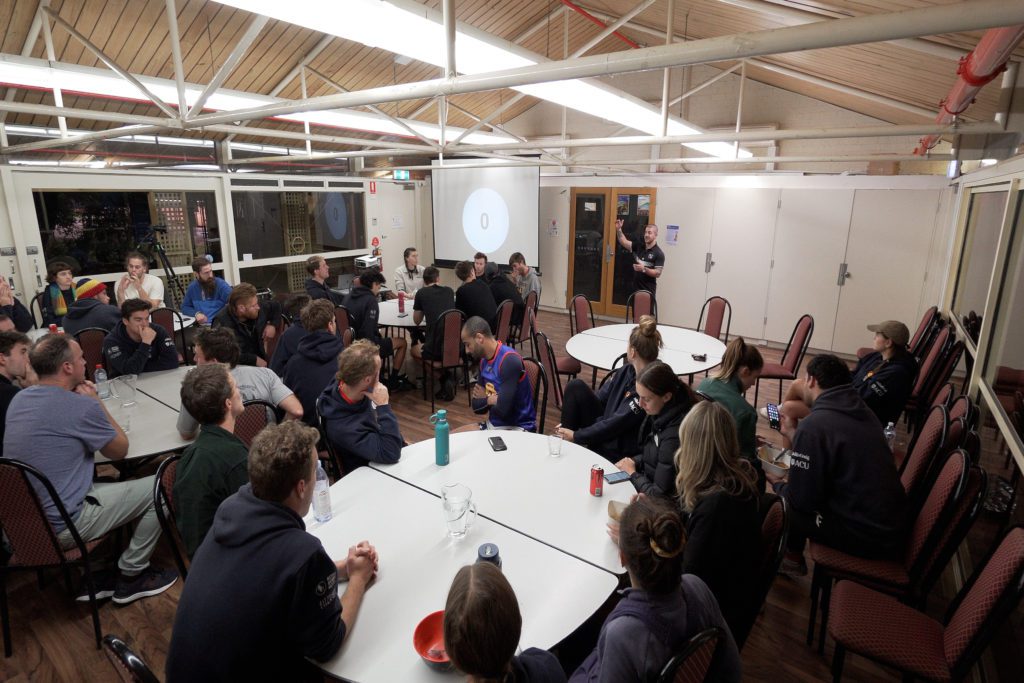 Why talk about mental health in your sporting club?
It is not easy to start these conversations, especially in a sporting club environment. This is why it is so important for leaders of the club to take charge. Lead by example and create a culture where their community doesn't feel afraid to talk openly to one another. Leaders can be coaches, staff, committee members and players themselves. Everyone is a leader in some capacity. Junior players may look up to the senior players and so it is important for everyone to work together on creating a safe environment.
Talking about mental health can have so many benefits in your sporting club. Some of these include:
Provide deeper connections and allow the club to get to know each other on a more personal level
Leadership of the club looking out for the mental health of their players and community
Reduces stigma in their community and can open the door to more open and honest conversations
By talking and supporting your players mental health you can improve performance on field/court and everyone's overall well being
Can extend to helping others in their community including family and friends outside of the club
Not everyone has equal access to support however a sporting club brings people of many different cultures and demographics together that may not have access to this type of education and support
What are some challenges sporting clubs face around mental health?
Barriers such as stigma surrounding mental health
Fear of being judged or not taken seriously
Not knowing how to approach the conversation and provide support
Misinformation and lack of understanding / knowledge
Clubs may be in regional or remote areas and lack access to education and resources
Experienced negative aspects to their culture
'Toughen up' attitudes, shaming, bullying or marginalisation within team and club environments
Why is playing sport so important for mental health?
We all know there are many benefits to exercising and your mental health but playing sport and being part of a club have so many social and psychological benefits. We need to remember the importance of team sports from a personal and community wellbeing perspective.
Physical

Increases blood flow to the brain; it changes the brain's structure, and therefore its function; it stimulates mood-stabilising neurotransmitters
When we exercise with mindfulness we calm the nervous system
Improved productivity and sleep quality
Reduced risk of anxiety and depression
Exercise stimulates the release of brain chemicals including serotonin, endorphins, dopamine and noradrenaline, which all play a role in lifting your mood.
Exercise can improve many aspects of brain function, including alertness and clarity, by stimulating blood flow, oxygen and nutrients to the brain
Social

Reduction of anti-social behaviours
Sport teaches young people different life skills that they often don't learn in school
Connecting people with each other to have fun with friends
Be productively competitive
Stay in good physical shape
Improving their physical skills
Making friends
Learn how to be part of a team and work together
Psychological

Can improve resilience
Can increase our confidence and sense of self-efficacy
Can help create leaders and role models 
Find their place in the world by offering advocacy and mentoring regardless of their background
Learn about mistakes and the consequences that come from making those mistakes
Learn about taking responsibility and accountability as part of the game
They learn it's a place for positive attitudes, respect and leadership
Sense of value, belonging and attachment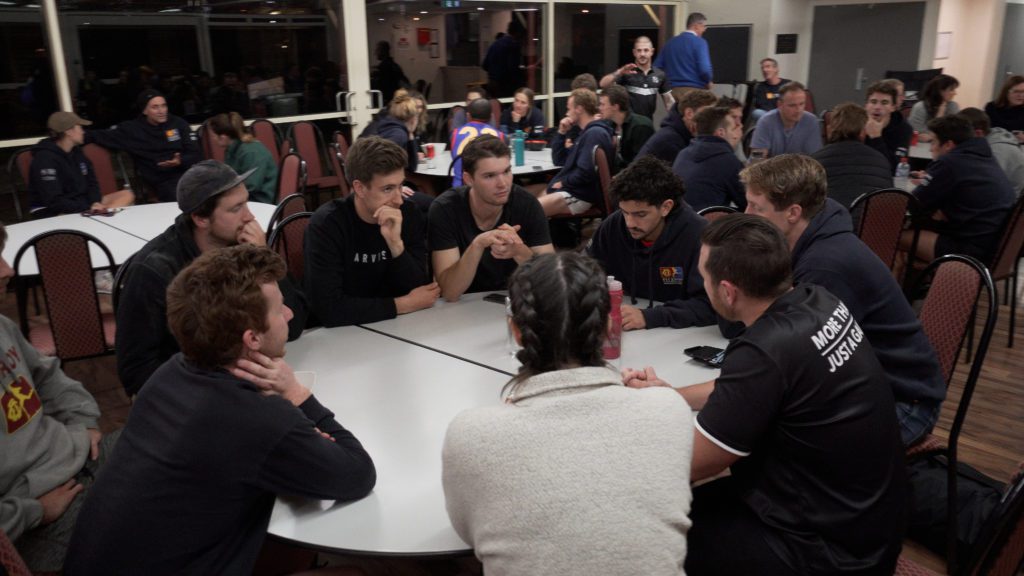 How is OTLR unique to sporting clubs?
Our sessions are designed specifically for sporting clubs
Informal relaxed setting
Group discussions and activities as well as individual activities
Can relate their sporting environments to the activities and sessions
Provides welfare support resources
Inclusive to everyone in the club
Our club has never spoken about mental health before and we want to make a start. What can we do?
Organise for OTLR to come to your club
Continue to encourage these ongoing conversations/check ins with one another
Display OTLR posters and share OTLR toolkit within the community. Visit otlr.org.au/the-latest/
Ensure everyone in the club has downloaded the OTLR App post OTLR session
Create a Wellbeing Committee.
Ensure resources are visible for everyone at the club – for example Redefine Low Cost Counselling and the Suitsme app.
Train up leaders of the club in Mental Health First Aid
Connect with other supports such as Sports Chaplaincy Australia so you can be prepared
If you would like to book in an OTLR education program, please complete this Expression of Interest Form. If you are interested in running a Mental Health First Aid Course or would like to know how OTLR can support your club, please contact the National Programs Manager Dani Stuart at dstuart@otlr.org.au.