Written by Nadia von Bertouch, Marketing and Communications Manager at Outside The Locker Room.
I'm writing this blog post on my 'day off '. And when I say day off, I mean from one of three jobs. I am a professional AFLW footballer for the St Kilda football club. When I'm not training down at RSEA park in Moorabbin, I'm working as the Marketing and Communications Manager for OTLR. And to complete the trifecta – I'm the head coach of the girl's football team at Mentone Grammar School. I started my morning coaching the next generation of AFLW stars, and will spend my evening with the current.
I'm not the only player juggling a dual career; in fact, this is a pretty common theme across the AFLW playing group with the vast majority of athletes working either full-time or part-time outside of their footballing commitments.
I am one of the lucky ones to be working in such a supportive and flexible organisation, with a CEO and boss, who as an ex AFL player himself, knows first-hand the pressures and scheduling rigidity that comes with being an elite athlete – never mind the added complications Covid-19 has had on fixturing. Fellow AFLW players of mine; however, work in far less forgiving industries.
Teachers, police officers, engineers, electricians, physiotherapists, and accountants – we're a pretty handy bunch at St Kilda. But juggling these careers alongside the demands of being a professional footballer is no easy feat. Many of my teammates have been forced to use precious annual leave or sick leave in order to fulfill their AFLW commitments, as well as working overtime to make up for missed shifts when we've been required to travel interstate for games. This is the best case scenario – assuming they don't sustain an injury that leaves them unable to work.
When I look at the physical and mental strain that burdens my teammates every year as the AFLW season rolls around, I often ask myself; is this really all worth it?
But then I see the next generation of players coming through the system or look to my coach, Peta Searle OAM, who has battled her entire career to now be coaching at the highest level, and the answer is a resounding yes. It is worth it.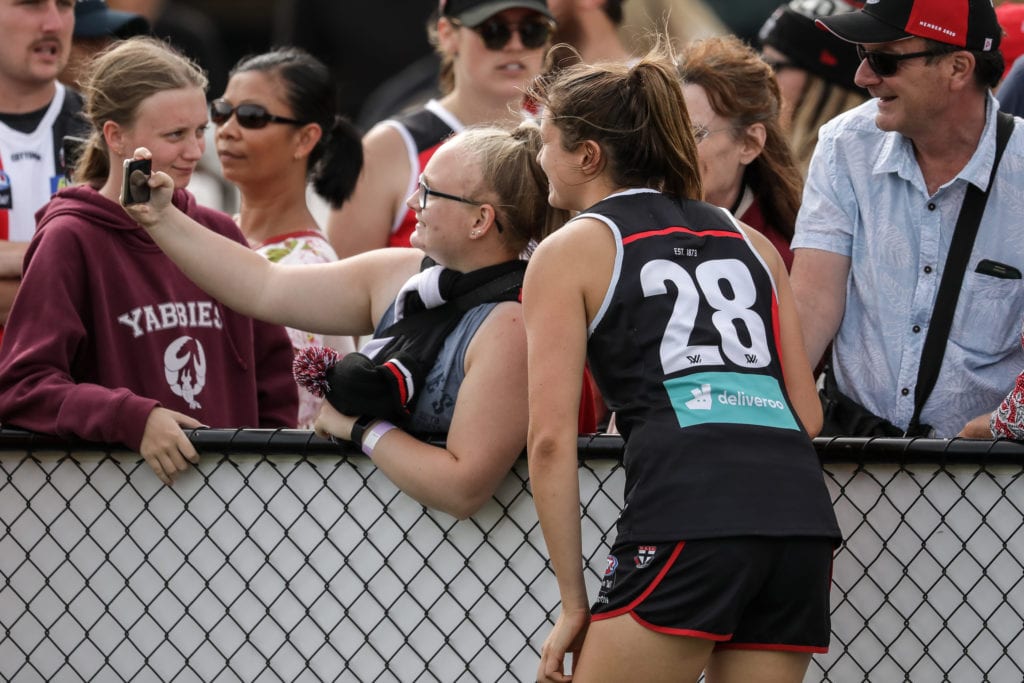 I look at the incredibly strong and well-rounded women I am privileged enough to play and work alongside of, and feel proud of what we have achieved, both as a collective and as individuals off the field. I know that not a single AFLW player or female coach would have made it to where they are without facing some adversity along the way.
My hope of course is that one day AFLW players will be full time athletes and not carry the burden of dual careers, and the next generation of female footballers, can be just that – footballers.
Until then, I will continue to marvel at my teammates who rock up to training in scrubs, high vis and steel caps, or covered in dirt from the worksite, only to change into uniform number two (or three) for the day.
Paving the way for the next crop of AFLW talent may not come without its sacrifices, but as a female athlete, I #choosetochallenge the inequalities present within the female sporting world to make the path that little bit easier for those to come.
---
I acknowledge the traditional custodians of the land on which I work and live, the land of the Wurundjeri and Boonwurrung people. I acknowledge their elders, past, present and emerging.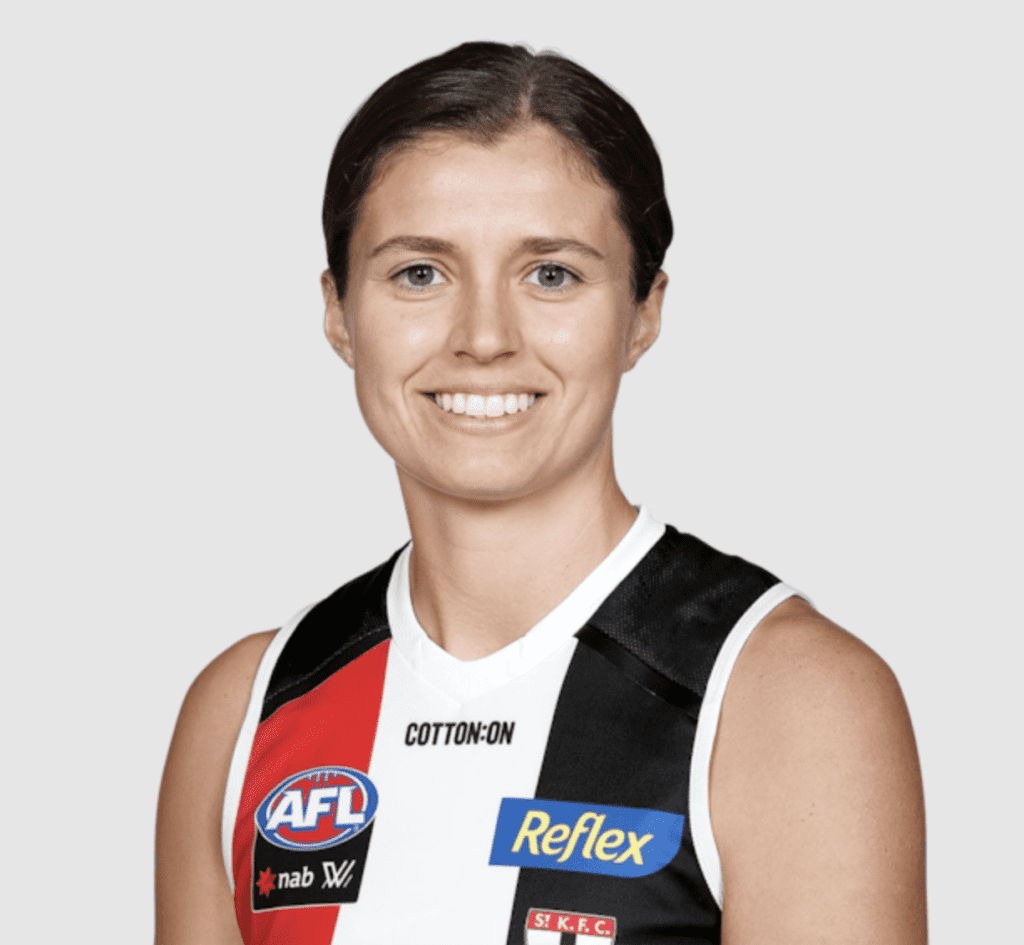 Nadia von Bertouch has recently joined the OTLR team as the Marketing and Communications Manager. She is a Journalism and International Relations graduate, and has also begun studying Youth Work and Sports Management. She currently plays AFLW for the St Kilda Football Club.